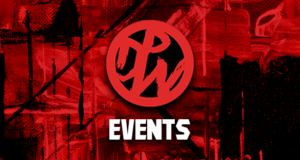 "Live with Kelly and Ryan" Guests | ABC TV | Week of February 1 2021
February 1 @ 9:00 AM

-

February 5 @ 10:00 AM

EST
This week's (February 1, 2021) guests on all new episodes of ABC's "Live With Kelly And Ryan" include John David Washington, Ricky Gervais and more
---
Upcoming guests for "LIVE with Kelly and Ryan" on ABC for the week of February 1 are below. "LIVE with Kelly and Ryan" is hosted by Kelly Ripa & Ryan Seacrest. Check your local listings at KellyandRyan.com.
Visit "Live" on the web at KellyandRyan.com and follow on Facebook, Instagram, Twitter and SnapChat (@LiveKellyRyan).
---
Monday,

February

1-
John David Washington of the film Malcolm & Marie; Katherine Heigl of the series Firefly Lane; Lives Winter Wellness Week with Dr. Gail Saltz.
Tuesday,

February

2-
David Duchovny discusses his novel, Truly Like Lightning; Lives Winter Wellness Week with Dr. Uma Naidoo.
Wednesday, February 3- The hosts talk with actor-comic Ricky Gervais of the series Afterlife; Lives Winter Wellness Week with Dr. Doris Day.
Thursday, February 4- Actress Zendaya discusses Malcolm & Marie; Theresa Caputo discusses Long Island Medium: There In Spirit; Lives Winter Wellness Week with Erica Keswin.
Friday, February 5- Robin Wright discusses her directorial debut with the film Land; Lives Winter Wellness Week concludes with Dr. Rebecca Robbins.
---
Listings are subject to change.
"Live with Kelly and Ryan" is distributed in national syndication by Disney Media Networks. The show is produced by WABC-TV in New York. Executive producers are Michael Gelman, Kelly Ripa and Ryan Seacrest.
---
ABC "LIVE With Kelly And Ryan" Guests Week of February 1 2021. DiscussPW Entertainment Events. * There have been major changes to our events calendar due to the coronavirus pandemic. We started this calendar in 2018 with pro wrestling events, then added some other live sports and entertainment events. The goals were to help sell live tickets for all kinds of events and help fans finds events and tickets easier. Then the virus happened and live events stopped for a while, so we had to change things up. We've since added and will continue to add, many televised events. Such as upcoming guests on morning, daytime and late night television shows. As well as listings and promos and more for many diff tv shows. You can find most of those on the calendar and you can also search for any type of event or show, with our search bar above. Most live events have ticket links, venue information, dates and times. But some events have more, and some have a lot more and are basically event previews. It depends on the information available at the time we post the event and if we are able to update that event, etc. Some days have one to three events and some have over twenty on the same day. So you may have to click the link at the bottom to see more on certain days.