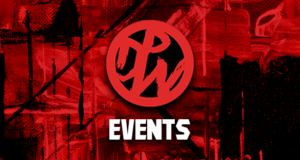 "Match Game" 58th Episode Celebration ABC Listings | September 24
September 24 @ 10:00 PM

-

11:00 PM

EDT
Thursday night, September 24 2020, is the 58th episode celebration of ABC's The "Match Game" hosted by Alec Baldwin
---
The "Match Game" 58th Episode Celebration airs Thursday September 24 at 10PM ET on the ABC Network. Episodes can also be viewed the next day on demand and on Hulu.
The game features four contestants each week vying for the chance to win $25,000, as they attempt to match the answers of six celebrities in a game of fill-in-the-blank.
---
Celebrity panelists for September 24 include the following:
Jerry Ferrara ("Power"; "Think Like A Man"; "Sully"; "Entourage")
Constance Zimmer ("Condor"; "Shameless"; "UnREAL")
Chris Sullivan ("This Is Us")
Caroline Rhea ("Women of a Certain Age"; "The Comedy Central Roast of Alec Baldwin")
Ross Mathews (Red Carpet staple; judge,"RuPaul's Drag Race")
Dascha Polanco ("In the Heights")
---
Joining the celebrity panelists are contestants-
Nikkie Bendross (hometown: Covington, Georgia), Mark Drum (hometown: Astoria, New York), John Larocchia (hometown: Bellmore, New York) and Julie Rothe (hometown: San Antonio, Texas).
---
"Match Game" is executive produced by Scott St. John, Alec Baldwin, Mallory Schwartz and Fremantle's Jennifer Mullin.
---
Feel free to comment on any of our posts, we'd love to get your feedback. And most importantly, enjoy the site!
"Match Game" ABC Listing September 24 DiscussPW Entertainment Events * There have been major changes to our events calendar due to the coronavirus pandemic. We started this calendar in 2018 with pro wrestling events, then added other live sports and entertainment events. The goals were to help sell tickets for all kinds of live events and help fans finds events and tickets easier. Then the virus happened and live events stopped for a while, so we had to change things up. We've since added and will continue to add, many televised events. Such as upcoming guests on morning, daytime and late night television shows. As well as listings and promos and more for many diff tv shows. You can find most of those on the calendar and you can also search for any type of event or show, with our search bar above. Most live events have ticket links, venue information, dates and times. But some events have more, and some have a lot more and are basically event previews. It depends on the information available at the time we post the event. And if we are able to update that event, etc. Some days have one to three events and some have over twenty on the same day. So you may have to click the link at the bottom to see more on certain days.