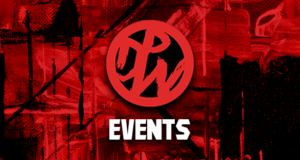 "Meet The Press" AFI Film Festival | Virtual Event | October 15 – 22 2020
NBC's Meet the Press Film Festival will appear as part of the American Film Institute's all-virtual AFI Fest presented by Audi taking place from October 15 to October 22
---
Tickets for the virtual festival go on sale Wednesday, October 7 at Fest.AFI.com.
Meet the Press announced its ground-breaking collaboration with AFI in August 2017 as part of the program's 70th anniversary. Over the last three years, the festival has showcased more than 70 short films from more than six countries and featured world premieres from Netflix, HBO, among others.
Last year's featured short documentary Learning to Skateboard in a Warzone (If You're A Girl) won the 2020 Oscar® for Best Documentary Short Subject at the 92nd-annual Academy Awards. Plus, past festival films have also earned more than a dozen Oscar® and Emmy® nominations.
In addition, the 2019 Meet the Press Film Festival featured a special screening of the U.S. premiere of the documentary film Toxic Beauty. Directed by Phyllis Ellis, the film explores the unregulated chemicals in cosmetics and personal care products through the stories of whistleblowers, scientists and cancer survivors.
The lineup for the 2020 Meet the Press Film Festival at AFI will feature 19 films across seven issues. Followed by in-depth conversations moderated by NBC News correspondents. Including Chuck Todd, Andrea Mitchell, Hallie Jackson, Kasie Hunt, Jo Ling Kent, Cynthia McFadden and Morgan Radford.
---
"Meet The Press" AFI Film Festival, Virtual Event. October 15 – 22 2020 Entertainment Events. * There have been major changes to our events calendar due to the coronavirus pandemic. We started this calendar in 2018 with pro wrestling events. Then added some other live sports and entertainment events. The goals were to help sell live tickets for all kinds of events. And to help fans finds events and tickets easier. Then the virus happened and live events stopped for a while, so changed things up. We've since added and will continue to add, many televised events. Such as upcoming guests on morning, daytime and late night television shows. As well as listings and promos, listings and more for all kinds of tv shows and events. Most live events have ticket links, venue information, dates and times. But some events have more, and some have a lot more and are basically event previews. It depends on the information available at the time we post the event. Also, if we are able to update that event, etc. Some days have one to three events and some have over twenty on the same day. So you may have to click the link at the bottom to see more on certain days.