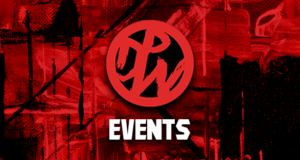 "Meet The Press" on NBC September 27 2020 Preview
September 27 @ 9:00 AM

-

10:00 AM

EDT
The Sunday, September 27, 2020 edition of NBC: "Meet The Press With Chuck Todd" features former national security advisor H.R. McMaster
---
The September 27, 2020 episode of Meet the Press airs Sunday at 9AM ET on the NBC-TV network.
Updated with full show from YouTube.
---
Check NBC.com for your local listings. You can watch previous episodes of Meet the Press for free at NBCNews.com and on Peacock TV.
---
This week's exclusive interviews are with:
Sen. Roy Blunt (R-Mo.): Chair, Republican Policy Committee
Sen. Cory Booker (D-N.J.): Judiciary Committee
H.R. McMaster: Former National Security Adviser to President Donald Trump; Lt. General U.S. Army (Ret.); Author, "Battlegrounds: The Fight to Defend the Free World"
---
This weeks round-table discussion guests:
Yamiche Alcindor: White House Correspondent, PBS NewsHour; NBC News Contributor
Peter Baker: Chief White House Correspondent, The New York Times; NBC News Analyst; Co-Author, "The Man Who Ran Washington: The Life and Times of James A. Baker III"
Lanhee Chen: Research Fellow, Hoover Institution; Director of Domestic Policy Studies, Stanford University
Former Sen. Claire McCaskill (D-Mo.): NBC News Political Analyst
---
Feel free to comment on any of our posts, we'd love to get your feedback. And most importantly, enjoy the site!
"Meet The Press" on NBC September 27 2020 Preview DiscussPW Events * There have been major changes to our events calendar due to the coronavirus pandemic. We started this calendar in 2018 with pro wrestling events, then added some other live sports and entertainment events. The goals were to help sell live tickets for all kinds of events and help fans finds events and tickets easier. Then the virus happened and live events stopped for a while, so we had to change things up. We've since added and will continue to add, many televised events. Such as upcoming guests on morning, daytime and late night television shows. As well as listings and promos and more for many diff tv shows. You can find most of those on the calendar and you can also search for any type of event or show, with our search bar above. Most live events have ticket links, venue information, dates and times. But some events have more, and some have a lot more and are basically event previews. It depends on the information available at the time we post the event and if we are able to update that event, etc. Some days have one to three events and some have over twenty on the same day. So you may have to click the link at the bottom to see more on certain days.