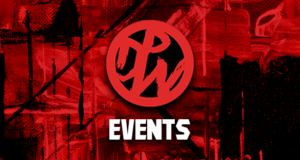 NBC: "Meet The Press" | November 22 2020 Preview
November 22 @ 10:30 AM

-

11:30 AM

EST
Sunday, November 22, 2020 is an all new edition of NBC: "Meet The Press With Chuck Todd" featuring an exclusive interview with "Operation Warp Speed" Chief Advisor Moncef Slaoui
---
The November 22, 2020 episode of NBC: Meet the Press airs at 10:30AM ET. Check NBC.com for your local listings.
*Updated with highlights
You can watch previous episodes of Meet the Press for free at NBCNews.com and on Peacock TV.
---
This week's exclusive interviews are with:
Rep. Cedric Richmond (D-La.): Incoming Director, White House Office of Public Engagement
---
Sen. Kevin Cramer (R-N.D.)

---
Moncef Slaoui: Chief Advisor, Operation Warp Speed
---
This weeks round-table discussion guests:
Eddie Glaude, Jr.: James S. McDonnell Distinguished University Professor, Princeton University; Author, "Begin Again"; NBC News Contributor
Hallie Jackson: NBC News Chief White House Correspondent; Host, MSNBC Live with Hallie Jackson
---
Anna Palmer: Senior Washington Correspondent, POLITICO; Co-Author, POLITICO's Playbook
John Podhoretz: Editor, Commentary Magazine; Columnist, New York Post; NBC News Contributor
---
Feel free to comment on any of our posts, we'd love to get your feedback. And most importantly, enjoy the site!
NBC: "Meet The Press" November 22 2020 Preview DiscussPW Events. * There have been major changes to our events calendar due to the coronavirus pandemic. We started this calendar in 2018 with pro wrestling events, then added some other live sports and entertainment events. The goals were to help sell live tickets for all kinds of events and help fans finds events and tickets easier. Then the virus happened and live events stopped for a while, so we had to change things up. We've since added and will continue to add, many televised events. Such as upcoming guests on morning, daytime and late night television shows. As well as listings and promos and more for many diff tv shows. You can find most of those on the calendar and you can also search for any type of event or show, with our search bar above. Most live events have ticket links, venue information, dates and times. But some events have more, and some have a lot more and are basically event previews. It depends on the information available at the time we post the event and if we are able to update that event, etc. Some days have one to three events and some have over twenty on the same day. So you may have to click the link at the bottom to see more on certain days.