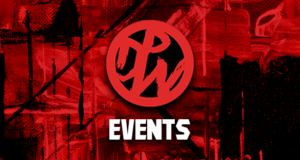 "Notre-Dame: Our Lady of Paris" ABC Special Listings | September 16
September 16 @ 9:00 PM

-

11:00 PM

EDT
ABC will air "Notre-Dame: Our Lady of Paris" a moving two-hour documentary special featuring shocking first-hand accounts of the Notre-Dame cathedral's infamous 2019 fire, on September 16
---
The "Notre-Dame: Our Lady of Paris" special airs Wednesday, September 16 at 9PM ET on the ABC TV Network.
The Evocative documentary offers an unprecedented first-hand look into the disastrous fire that ravaged the revered landmark.
Together with harrowing footage from within the inferno, "Notre-Dame: Our Lady of Paris" features interviews with firefighters, clergy, local officials, and those who were inside the cathedral on April 15, 2019, to tell the story of the fire watched around the world.
The Cathédrale Notre-Dame de Paris is one of the most visited tourist destinations in the world. And is also the keeper of some of Christianity's most priceless and revered relics. On April 15, 2019, the unimaginable was broadcast live throughout the world. 500 Parisian firefighters were losing the battle against a raging fire that was destroying it all.
The world cried and prayed, powerless as the flames threatened to wipe out nearly 900 years of history. Ultimately the president of France and the general in charge of the Paris Fire Brigade made the significant decision of sending a commando of elite firefighters to an extremely perilous, even suicidal mission to save the cathedral.
"Notre-Dame: Our Lady of Paris" highlights the events of that fateful night on April 15, 2019, and showcases the brave and extraordinary efforts to save the very soul of Paris and Europe's most precious monument.
"Notre-Dame: Our Lady of Paris" is produced by Propagate and Goldfish Pictures. Jules and Gedeon Naudet produced and directed the special. Ben Silverman and Howard T. Owens are executive producers for Propagate. Pascal Pinning and Julien Degroote are executive producers for TF1.
---
"Notre-Dame: Our Lady of Paris" ABC Special Listings | September 16 2020 DiscussPW Entertainment Events * There have been major changes to our events calendar due to the coronavirus pandemic. We started this calendar in 2018 with pro wrestling events, then added some other live sports and entertainment events. The goals were to help sell live tickets for all kinds of events and help fans finds events and tickets easier. Then the virus happened and live events stopped for a while, so changed things up. We've since added and will continue to add, many televised events. Such as upcoming guests on morning, daytime and late night television shows. As well as listings and promos, listings and more for all kinds of tv shows and events. You can find most of those on the calendar and you can also search for any type of event or show, with our search bar above. Most live events have ticket links, venue information, dates and times. But some events have more, and some have a lot more and are basically event previews. It depends on the information available at the time we post the event. Also, if we are able to update that event, etc. Some days have one to three events and some have over twenty on the same day. So you may have to click the link at the bottom to see more on certain days.