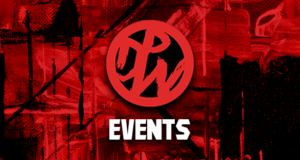 PCW Festive Fury | Preston City Wrestling
December 7, 2019 @ 1:00 PM
EST
Preston City Wrestling presents Festive Fury on Saturday, December 7th at Evoque Nightclub in Preston!
Tickets for PCW Festive Fury are on sale now at the link below.
---
Check out our free Pro Wrestling Events Calendar for hundreds of more events from around the world.
If you have any questions or comments about this event. Please leave them in the comment section below.