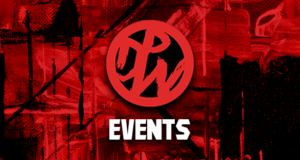 "Saturday Night Live" NBC | November 7 2020 Preview
November 7, 2020 @ 11:30 PM
EST
NBC's hit sketch comedy and variety series "Saturday Night Live" is back with an all new post election episode on November 7, 2020
---
Dave Chappelle will host the November 7 episode of "Saturday Night Live" with musical guest "Foo Fighters".
*Update with highlights-
Saturday Night Live Highlights | SNL 11/7/20 Chappelle & Foo Fighters
---
This will be Chappelle's second time hosting, he received an Emmy Award for his first hosting appearance following the 2016 presidential election. His most recent stand-up special, "Dave Chappelle: Sticks & Stones," received three Emmys.
Foo Fighters will be perform as a musical guest for the eighth time. The band is celebrating the 25th anniversary of their self-titled debut album.
---
"Saturday Night Live" is produced in association with Broadway Video. The creator and executive producer is Lorne Michaels.
You can watch previous episodes of SNL at NBC.com and on the NBC App. Plus, every season of SNL is available to stream on the free Peacock app.
---
NBC Saturday Night Live November 7 2020 Preview DiscussPW Entertainment Events. * There have been major changes to our events calendar due to the coronavirus pandemic. We started this calendar in 2018 with pro wrestling events, then added some other live sports and entertainment events. The goals were to help sell live tickets for all kinds of events and help fans finds events and tickets easier. Then the virus happened and live events stopped for a while, so we had to change things up. We've since added and will continue to add, many televised events. Such as upcoming guests on morning, daytime and late night television shows. As well as listings and promos and more for many diff tv shows. You can find all of those and much more on our calendar. Recently live events have started happening again, and we've gone back to adding those. Most live events have ticket links, venue information, dates and times. But some events have more, and some have a lot more and are basically event previews. It depends on the information available at the time we post the event and if we are able to update that event, etc. Some days have one to three events and some have over twenty on the same day. So you may have to click the link at the bottom to see more on certain days.