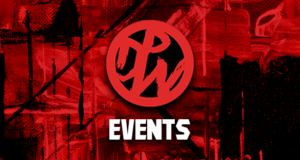 "To Tell The Truth" ABC | January 2 2021 Celebrity Panel & Listings
January 2 @ 8:00 PM

-

9:00 PM

EST
This Saturday (January 2, 2020) "To Tell The Truth" on ABC hosted by Anthony Anderson features Michael Strahan, Patton Oswalt, and more
---
The January 2, 2020 episode of "To Tell The Truth" airs on the ABC Network at 8PM ET. Episodes can also be viewed the next day on demand and on Hulu.
Hosted by the star of ABC's hit comedy "black-ish," Anthony Anderson, "To Tell the Truth" is a funny re-imagination of the beloved game show that first aired in 1956.
---
Celebrity panel for the January 2 episode:
NFL Hall of Famer and tv host, Michael Strahan
Comedian and actor, Patton Oswalt
Actress and comedian, Kristen Schaal
---
This exceptional contestant panel features:
The original Coppertone Girl
The World's Strongest Man
Someone who donated a kidney to their ex
The couple who lives in the real-life house from "The Conjuring"
A professional backup singer
---
In each round, the panel is presented with three people who all claim to be the same person with the same incredible talent, job or achievement. One is sworn to tell the truth while the other two use every trick they can to deceive the panel. The panel of celebrities has a chance to grill each participant before taking turns deciding who they think is telling the truth.
"To Tell the Truth" is produced by Fremantle. Alycia Rossiter is showrunner and executive producer, and Jennifer Mullin, Jeff Gaspin, George Moll and Anthony Anderson are executive producers. This episode originally aired on 8/6/20.
---
Feel free to comment on any of our posts, we'd love to get your feedback. And most importantly, enjoy the site!
"To Tell The Truth" ABC January 2 Listings & Celebrity Panel DiscussPW Entertainment Events * There have been major changes to our events calendar due to the coronavirus pandemic. We started this calendar in 2018 with pro wrestling events, then added some other live sports and entertainment events. The goals were to help sell live tickets for all kinds of events and help fans finds events and tickets easier. Then the virus happened and live events stopped for a while, so we had to change things up. We've since added and will continue to add, many televised events. Such as upcoming guests on morning, daytime and late night television shows. As well as listings and promos and more for many diff tv shows. You can find most of those on the calendar and you can also search for any type of event or show, with our search bar above. Most live events have ticket links, venue information, dates and times. But some events have more, and some have a lot more and are basically event previews. It depends on the information available at the time we post the event and if we are able to update that event, etc. Some days have one to three events and some have over twenty on the same day. So you may have to click the link at the bottom to see more on certain days.