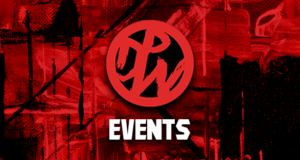 United We Fall: "You're Doing It Wrong" ABC Synopsis | August 12
August 12 @ 8:00 PM

-

8:30 PM

EDT
"United We Fall", the new ABC comedy series starring Will Sasso and Christina Vidal Mitchell returns with a new episode (You're Doing It Wrong) this Wednesday, August 12, 2020
---
United We Fall: "You're Doing It Wrong" premieres Wednesday, August 12 at 8PM ET, on the ABC Network. Episodes can also be viewed the next day on demand and on Hulu.
"United We Fall" is about new parents Bill (Sasso) and Jo (Mitchell), who prove lover conquers all despite being pushed to the limit by their families.
---
United We Fall: You're Doing It Wrong synopsis-
Bill and Jo take their niece Marta in after she clashes with her father, Chuy.
While
Bill regrets playing matchmaker when he gets wind of Dave's plans to propose to Sandy.
---
---
"United We Fall" stars Will Sasso as Bill Ryan, Christina Vidal Mitchell as Jo Rodriguez and Jane Curtin as Sandy Ryan. With Guillermo Diaz as Chuy Rodriguez and Ella Grace Helton as Emily Ryan.
Guest stars include Natalie Ceballos as Brie Rodriguez, Olivia Taylor Cohen as Marta Rodriguez and Sam McMurray as Dave Plonker.
"You're Doing It Wrong" is written by Julieanne Smolinski and directed by Victor Gonzalez.
---
Julius "Goldy" Sharpe ("Making History"), Seth Gordon and Julia Gunn are executive producers. The comedy series is produced by Sony Pictures Television, Exhibit A Film, Julius Sharpe International Petroleum & Writing Inc. and ABC Studios. ABC Studios is a part of Disney Television Studios, alongside 20th Century Fox Television and Fox 21 Television Studios. 
---
Feel free to comment on any of our posts, we'd love to get your feedback. And most importantly, enjoy the site!
"United We Fall" ABC You're Doing It Wrong Synopsis August 12 DiscussPW Entertainment Events * There have been major changes to our events calendar due to the coronavirus pandemic. We started this calendar in 2018 with pro wrestling events, then added other live sports and entertainment events. The goals were to help sell live tickets for all kinds of events and help fans finds events and tickets easier. Then the virus happened and live events stopped for a while, so we had to change things up. We've since added and will continue to add, many televised events. Such as upcoming guests on morning, daytime and late night television shows. As well as listings and promos and more for many diff tv shows. You can find most of those on the calendar and you can also search for any type of event or show, with our search bar above. Most live events have ticket links, venue information, dates and times. But some events have more, and some have a lot more and are basically event previews. It depends on the information available at the time we post the event. And if we are able to update that event, etc. Some days have one to three events and some have over twenty on the same day. So you may have to click the link at the bottom to see more on certain days.