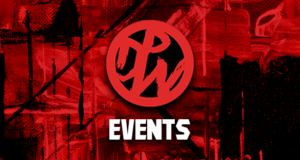 WXW Winter Warfare | Top Rope Promotions
December 21, 2019 @ 6:30 PM
EST
Top Rope Promotions presents WXW Wrestling Winter Warfare on Saturday, December 21st in Minneola, Florida!
---
Tickets for WXW Winter Warfare are on sale now at the link below.
Don't miss out on the final WXW Wrestling's live event of 2019!
---
---
Check out our site DiscussPW.com for events, articles, discussions and more.